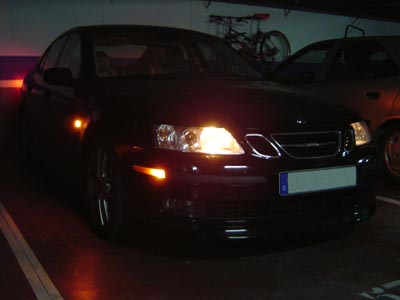 Okay so this is something that totally drives me crazy: when people (usually on the freeway) leave their blinker on after they have already switched lanes or merged or whatever. How do you not hear the constant clicking inside your car, reminding you that your blinker is in fact, still on? Then all the other people around you wonder, "are you switching lanes, exiting, merging...or just oblivious?"
So a couple of years ago I figured out how to remedy this little problem. I call it, for lack of a better term-the blinker trick. Steve and I were on our way to Nampa from Oregon one time, and we were driving on I-84 with the beautiful Columbia River right next to us. Then we come upon this jeep who has his blinker on...so I kind of hang back and wait to see what he's going to do...but he just keeps driving. He doesn't switch lanes or get off the freeway or anything.
I knew there had to be a way to get this idiot to realize that his blinker had now been on for a good 5 miles. So I pass him and get over so I'm now in front of him...and then I turn on my blinker. 5...4...3...2...1...his blinker turns off.
He was probably thinking, "what idiots, turn off your-oh (as he realizes that HIS blinker is still on)." It was so awesome. I think it gave me a sense of empowerment, it was great.
Anyway, I just remembered this story yesterday because once again I was on the freeway behind someone who had their blinker on just for fun. So I gave the blinker trick a go and sure enough...worked like a charm. The best is watching from my rear view mirror and seeing their blinker blink for the last time before they turn it off. I just get such satisfaction over it, I don't know why. So...give it a try, it works!